JOIN US BY THE RIVERSIDE
Peach is a collection of really great pubs, mainly in market towns in the heart of England. Situated on our own island, we're very fortunate to benefit from Maidenhead's finest al fresco dining and drinking spot – even if we do say so ourselves. As a quality gastropub, we serve great ingredients and fresh, honest food in relaxed, welcoming surroundings, always with a kind word and a sense of fun. Today we have twenty one pubs in lovely towns and villages, and an undimmed devotion to Making life Peachy. We have always been passionate about giving back and as we've developed and grown over the years, our ability and motivation to make the world a little better, a little peachier, has grown with us. The Bigger Peach shows our efforts to improve communities, equality in the workplace, and the future sustainability of our world. Our achievements were recognised in 2022, when we won Best Sustainable Pub Company at the Publican Awards, and we're also three star accredited by the Sustainable Restaurant Association. 
Soak up the sun, atmosphere and beautiful riverside views whilst enjoying a bite to eat, a cocktail, or a glass of award-winning wine from our drinks list. We serve food all day and children are welcome to enjoy smaller portions of any of our dishes, or ask to see our children's menu. We take huge pride in serving the best ingredients we can find, from ethical producers, freshly prepared by our chefs. We're dog friendly in our bar and outdoor areas, bring your furry friend and stop by soon. On our bar you'll find a great range of spirits, beers and softs, so whether you pop in for a drink, a business lunch or a special dinner, we promise you a friendly welcome. Find us here.
We look forward to seeing you soon!
Sharon, Phil & the team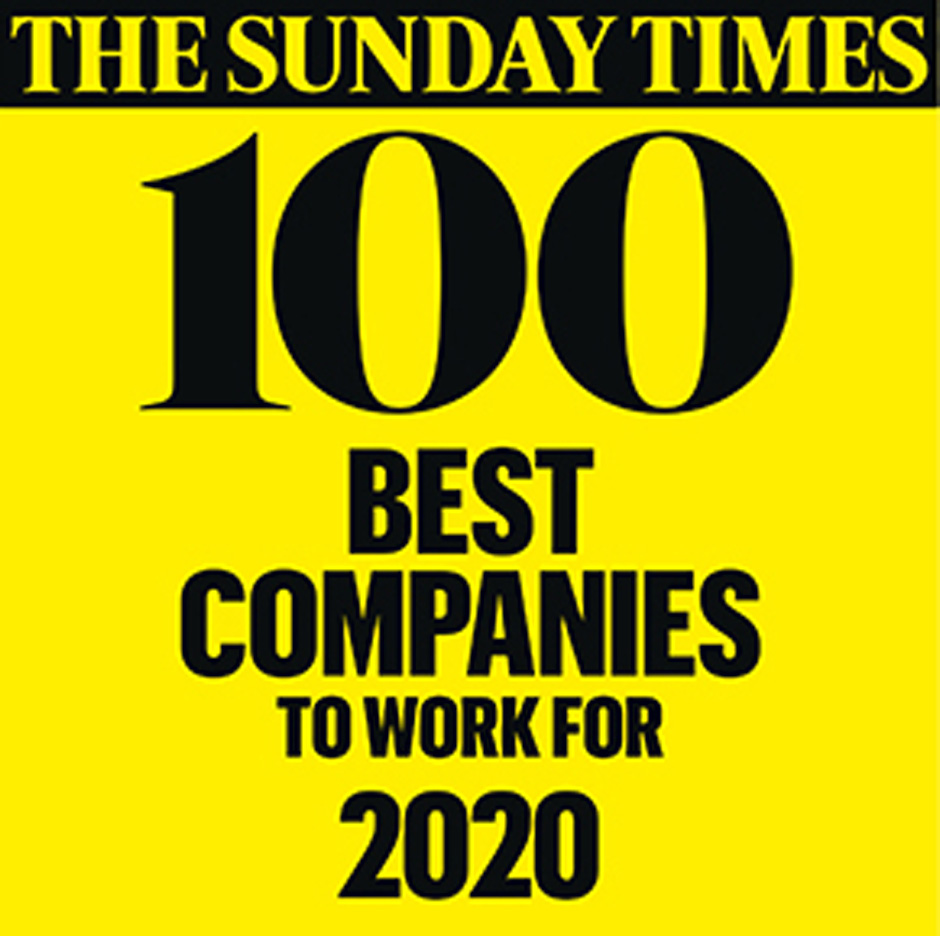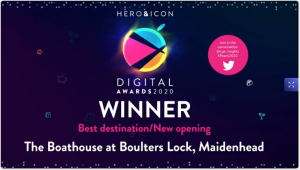 ---
Sharon Concannon, General Manager
Introducing the wonderful Sharon. Born Galway, Ireland and bred in Hertfordshire at the age of 14, Sharon started working as a waitress in the beautiful Shendish Manor House in her home county, where her Dad was a Director. Coming from a family of caterers and being surrounded by keen foodies her whole life, Sharon says she didn't actually choose catering – it chose her! Originally the dream was to be a vet, but after encouragement from Dad, as he could clearly see her potential, Sharon enrolled to study hospitality at college. After learning great leadership skills from her Dad and earning her stripes in the industry, it was time to move to London with The Gilbert Scott. Working in Marcus Waring's new venture, under a female General Manager was a great inspiration to Sharon, learning that success doesn't come without hard work. Keen to learn more about different food cultures, Sharon took a sabbatical in her early career, travelling to thirteen different countries in three months, with Vietnam standing out, mostly for overcoming her fears of trying weird and wonderful food. Next it was on to a couple of pub groups to gain experience in running a business and learning vitally that 'the guest interests always come first,' before we were lucky enough for Sharon to join us at Peach, as General Manager at The Old Mill in 2017, now, she's taking on The Boathouse to make it the best for miles around. On her days off Sharon can be found catching up with friends and family, with a glass of wine, or two, well let's just say when they all go out together they have more than a good time. The fun starts here!
---
Phil Hughes, Head Chef
Phil grew up near one of the many roundabouts in Milton Keynes, and although his family stuck to traditional British fare, meal times were an important part of the day, shared around the table, grandparents and all. Despite dreams of becoming the next David Beckham, Phil began to notice food during holidays in France as a child, which led to his first job back home as a dishwasher at a family run Italian. Here he developed his taste buds by eating any leftovers he could get his hands on. It was here that his culinary education began, as he discovered what sort of character was required to 'stand the heat' in a real kitchen – and he loved it! Phil's career continued in hospitality, but curiosity pushed him to experience front of house, which helped him find his voice, shape his personality, and grow in confidence before heading back to the stainless-steel engine, the kitchen, where he knew he truly belonged. Along the way, Phil flirted with independents as well as large groups, opening The Beach House in St. Albans, holding the kitchen at The Birch in Milton Keynes and leading large brigades for PCDG. Phil's now an experienced Peach Head Chef and has earned more than a few stripes working in many of our pubs before settling at The Boathouse, where you'll be able to sample some of the delights of his creations. Not only is Phil a blooming amazing chef, but he's an all-round decent chap, who along with food is completely besotted with his daughter Millie, who willingly help him with his food research on a weekly basis with experimental dinners at home or seeking out the next best places to eat. 
---
OUR TIME IN LOCKDOWN
As we entered lockdown, our first concern was everyone's wellbeing and their ability to support families in such unprecedented times. Peach have been great in helping our team, with access to our hardship fund, zoom quizzes, online DJ sessions and masses of social contact, keeping us all in touch. Some of the pubs helped with Your Hub, a Social Enterprise to support the local community. From feeding homeless, to Youth support centres, NHS call centres, hospitals and care homes.
See more of what the Peach team have been up to below: